Founded in 2009, 100% Australian owned. Filtra Autoparts is owned by GTX Trading Pty Ltd. We started with modest ambitions but has grown, and flourished, to become a significant player in the Australian Auto Aftermarket industry.
We have expanded our original range of air, oil and fuel filters to include wiper blades and refills, cabin filters, engine mounts, suspension parts, centre bearings and globes.
We are a preferred supplier to the dynamic Parts 4 Group of independent auto parts stores.



All of our products are directly from manufacturers who have obtained ISO 9001 or ISO/TS 16949, EACC ISO 14001 and EACC OHSAS 18000 certifications.


We work with our customers to ensure that we can provide them with the goods that they need when they need them. We liaise with our customers to source new products that they need to compete in the ever more challenging marketplace.



Our aim is to provide our customers with the very best price to quality ratio. We can't afford to sell you cheap products, and you really can't buy them, but we will sell you excellent products at prices that will make you smile.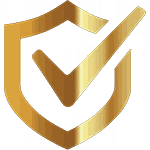 We have never had to use this, but we have a $10,000,000 Australia wide warranty protection policy for all our products. It helps us, and our clients, sleep soundly at night.