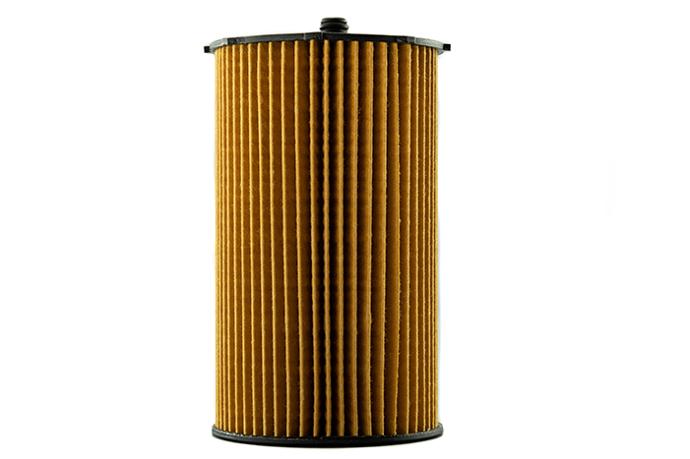 Premium Material
X-Filtra™ Oil Filter (Cartridge) uses Aoslong paper (high-quality South Korean filter paper) and HV filter paper (premium U.S. filter paper) as the filtration media, combined with NBR (Nitrile rubber with high oil resistance and abrasion resistance), AEM (rubber with high ozone resistance and cold temperature resistance), and FKM (fluorocarbon compound with high heat resistance and superior service life) rubber components for high performance and long usage life. All materials used passes the multi-pass tests and oil-water separation tests.

Superior Quality
X-Filtra™ Oil Filter (Cartridge) is engineered by prestigious manufacturers that use state-of-the-art automated production lines combined with advanced manufacturing techniques recognised under IATF 16949 (e.g. foam curing, hot plate welding, and friction welding). It goes through rigorous testing in multiple areas like efficiency and dust/temperature tolerance and undergo multi-step quality control in strict accordance with IATF 16949 requirements to ensure superior quality and performance.

Solid Protection
X-Filtra™ Oil Filter (Cartridge) uses filter paper with high filtration accuracy (can reach up to 4 microns, 99.9%). It equipped with a series of patented technology and undergoes comparative analysis with OEM components during the development process, which ensures that it match with OEM standards.

Also Interested in Spin-On Oil Filters?
Mechanical Precision
X-Filtra™ Oil Filter (Cartridge) is manufactured with mechanical precision to match with OEM standards and is specifically engineered to fit your vehicle. It is verified and tested in Australian road and weather conditions, ensuring the best performance for your vehicle.

New Car Warranty
X-Filtra™ Oil Filter (Cartridge) uses precise OEM specifications that meet the requirements of manufacturer's warranty as 'appropriate quality parts', so you can guarantee that your vehicle's warranty will not be voided.

Eco-friendly
X-Filtra™ Oil Filter (Cartridge) is an eco-friendly product engineered by an eco-friendly manufacturer certified by ISO: 14001 Environmental management systems. It leaves no residual waste and retain little oil after use, and its environmental impact is minimal as they can be completely incinerated after use instead of being put in landfills.